Lindsay's back and lookin' foxy
And also a little high???
ALLEGEDLY.
God her hair always looks so great. I think this is the same dress she's worn before... but it was rainbow, and each strip was a different color.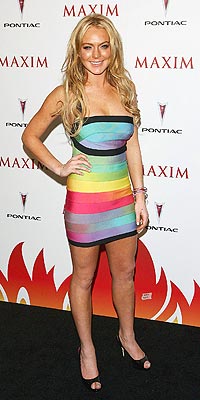 It's that one but all in black. I am 99.8% sure of this.