WHAT UP LA
So I know it's shark week, and asking you to leave the vicinity of your television is not only cruel, it's downright disrespectful... but regardless. It's time to get our hope on.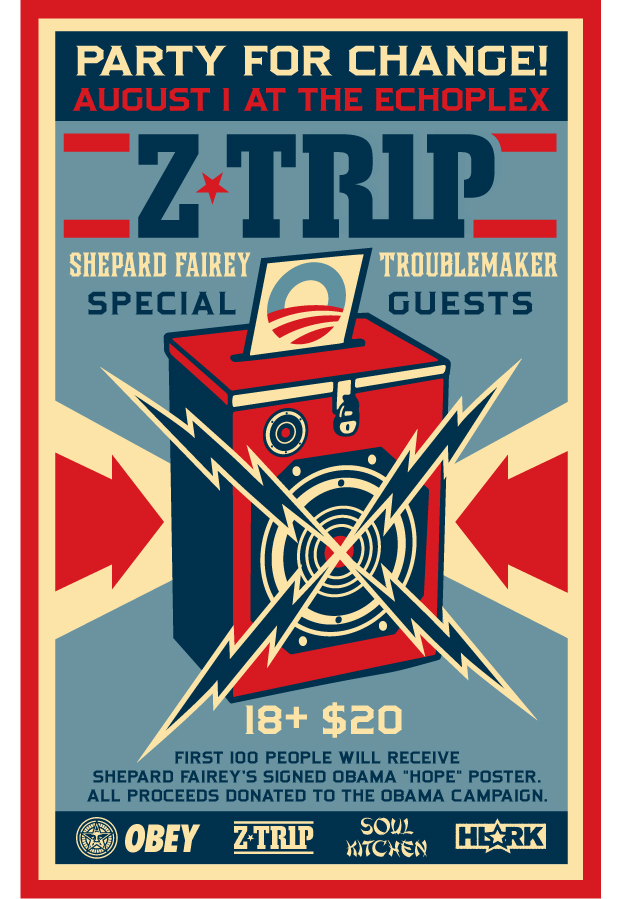 Obama is so hip, so cool, so very "very". GOD I LOVE HIM.
So if you're in LA, get yo' ass to the Echoplex and let's Barack the fuckin' vote.
yes... yes, we can.